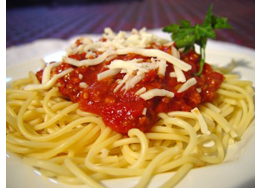 All-You-Can-Eat "Spay"-ghetti Dinner
Come enjoy all-you-can-eat spaghetti, meatballs, salads, drinks and desserts!
We call it the "Spay"-ghetti Dinner because all proceeds benefit the Spay/Neuter Assistance Program at PAWS!
When: Friday, March 27, 2015, 4:00 - 7:00 pm
Where:
St. Mark Evangelical Lutheran Church
160 North Main Street
Pleasant Gap, PA 16823
Cost: $7 per adult. Tickets for children under the age of 10 are ½ price.
Take-out available!